FOR IMMEDIATE RELEASE - February 12, 2012
Contact: LaReita Berky (Utah Valley Symphony - )
SIGHTS, SOUNDS, AND TOUCH OF THE SYMPHONY
For 53 years the Utah Valley Symphony has been bringing orchestral music to the families of Utah Valley. In a state and county that places a high value on families and music, Saturday, February 25, will have two family events that you will want to have your family attend. If you miss Saturday, the same said music will be performed the following Wednesday and Thursday at the Covey Center, but without the extras that will be found on the two Saturday performances.
At 11:00 am at the Orem Jr. High School there will be an Instrument Petting Zoo. In an era of cut-backs on instrumental programs, the Utah Valley Symphony, through Orem CARE, wants to ensure that young children can have an opportunity to see and feel what it is like to bow on or blow through an instrument. Conductor Bryce Rytting has designed a short 30 minute concert featuring Overture to Barber of Seville (made famous by the Bugs Bunny cartoons), and the grand Pines of Rome by Respighi. The later even features birds that can be heard chirping during one of the movements. After the short performance, instruments from Summerhays will be available at the front of the auditorium for children of all ages to come and have a hands-on experience.
Musicians will be assisting those who would like to try a flute, clarinet, trumpet, french horn, trombone, violin, viola or cello. This event was held last year and brought many smiles to not only to the students and parents, but even the experienced musician. Says principal flutist of 8 years, Lynette Lewis, Last year there was even a 2 year old that was thrilled to try to make a sound on a real instrument. Her eyes lit up at the opportunity to try a real flute, not just a toy. Many studies have shown that the earlier a child starts a musical instrument the better they excel at all aspect of their lives. This event is sponsored by Orem Cultural Arts and Recreation Enrichment. Cost is $10/family or $3 individual. Purchase at the door.
Also on Saturday the 25th, at 3:00 pm at the Provo Eldred Senior Center will be a Thank You & Farewell concert. For 52 years the Eldred Center has been the rehearsal home of the Utah Valley Symphony. The UVS has given a Thank You February concert at the Eldred Center every year since that time. It is with great sadness that the musicians will have to say good-bye to the Eldred Center which will be demolished to make way for Provo's new recreation center. This concert is free and following the performance a reception is to be hosted by the Eldred Center.
The following week on Wednesday, February 29 and Thursday, March 1st will be the UVS performance of all Italian music at the Covey Center for the Arts. Rossini's Overture to Barber of Seville, made famous by the Bugs Bunny cartoon, will be performed. The ever famous Vivaldi's Seasons: Winter & Spring will be performed by associate violin professor, Alexander Woods. (See below for Mr. Woods bio.) After a drought of Tchaikovsky performances, the UVS will perform the full palate of emotions and tempi (speeds) found in his Capriccio Italien. To clear everyone's palate, Mascagni's Intermezzo sinfonico from Cavalleria rusticana (Rustic Chivalry) will get both musician and audience member ready for the grand finale. Respighi grandiose Pines of Rome will whisk you away with the incredible full orchestra ending and extra, unusual brass instruments. Wednesday, February 29 and Thursday, March 1st, 7:30 pm. Covey Center. Call for family pass (6 people for $25) 801-852-7007. For more details www.utahvalleysymphony.org
Alexander Woods, violin, has been hailed by the New York Times as both a showstopping violinist as well as a deft and sensitive accompanist." He is in demand as a chamber musician, soloist, and orchestral musician in New York City and abroad, performing most recently at festivals such as the York Early Music Festival (U.K.), the Bang on a Can Marathon concert, and venues such as Carnegie Hall (Zankel), Symphony Space, Saint Paul's Chapel at Columbia University, and Trinity Church Wall Street. He frequently performs with the Talea Ensemble, the Sebastian Chamber Players, the Clarion Society, Trinity Church Wall Street, Ensemble ACJW, and with TENET. Alex is Assistant Professor of Violin at Brigham Young University. ( http://www.tenetnyc.com/musicians/alexander-woods/ )
# # #

download Alexander Woods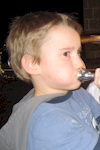 download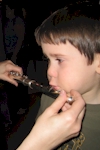 download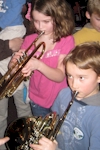 download

download

download