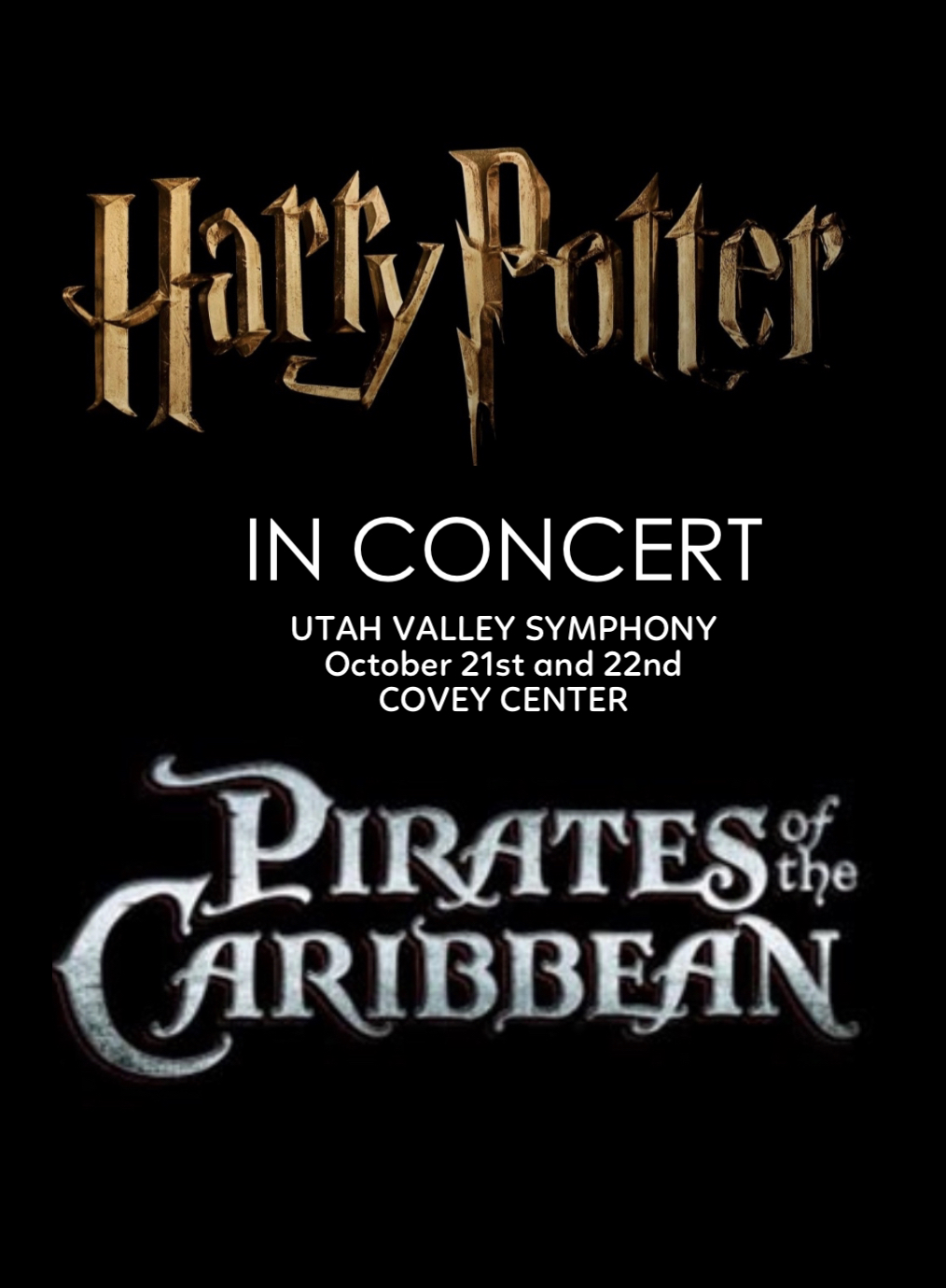 Amazing Harry Potter and Pirates of the Caribbeans
October 21 & 22, 2021 Covey Center for the Arts 425 W Center St, Provo, UT 84601
Music from Harry Potter, Pirates of the Caribbean, Danse Macabre, Night on Bald Mountain, Adventures on Earth (from E.T.: The Extra-Terrestrial) and A Midsummers Night's Dream. Bring your children, they can wear their Halloween costumes if you want. The orchestra and director will be in costume also.