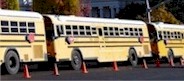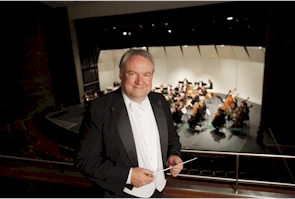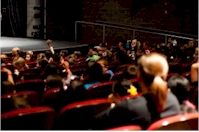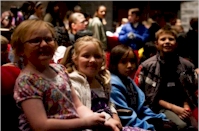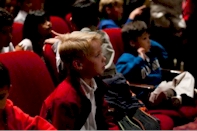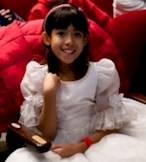 School Concert
What is the School Concert?
Since 1969 the Utah Valley Symphony has hosted 'School Concerts' for Utah Valley school age children to experience a classical music concert in a friendly, inviting way. Children of ALL ages will enjoy this concert!
Our conductor designs this annual 45 minute concert in a format that brings classical music to a level in which children of all ages can understand.
Bryce Rytting has a warm and engaging personality which brought him the distinction in 2000 of Brigham Young University's 'Teacher of the Year'. This is an honor given by the student body to a select teacher.
What can we expect?
The format of the 45 minute concert goes as follows.
Welcome by a member of the orchestra
Concertmaster (1st Chair, 1st Violin) stands up to have the orchestra tune
Conductor comes on stage and will lead the music as well as engage the students in discussion about the music, the orchestra, and young musicians.
We would love to come! When is it?



We will have a final tally by February 15th with those that have previously reserved.
Any unclaimed seats at this time will be opened to those on the waiting list.


Other notes for teachers
Have children wear best dress or Sunday clothes
Review early these Concert Etiquette Resources from MENC, including a quiz to give to your students!
Home school parents: as a courtesy to audience and performers, do not bring children under 6 years old. Music will get loud, and can be startling to younger children, which will then cry, disturbing the performers and audience. Please use your discretion.
To schedule your school, class or home school group to come, Reserve Seats Now.